UPDATED: Originally posted 3/12/09.
We added more information at the bottom (to explain why animated Pixar films and some animated buddy comedies do so well), and don't forget to read the post that we link to on the bottom. Some people want more "proof", but it's all there. Just keep reading. Thanks!
======================================

Most people don't realize what a strong position women have in specific purchasing decisions.

With animated films, filmmakers often set out to make an animated film for a specific audience, not realizing that the audience they need to appeal to is mothers and women. The reason is that boys aren't making the decisions to see the films. The moms are making the decision, and if the mom doesn't want to see the film or she also has a daughter who doesn't want to see the film, then she'll tell her son to go watch cartoons and to wait for DVD to see the film. (This is supported with data that shows how popular action cartoons are on TV but not in the theaters.)




For example, Final Fantasy, Beowulf, Sinbad, Treasure Planet, Quest for Camelot, The Iron Giant, Osmosis Jones, Ant Bully, The Road to El Dorado, Meet the Robinsons, and Star Wars: Clone Wars were all animated action films that failed to find success. What all those films had in common is that they didn't appeal to women.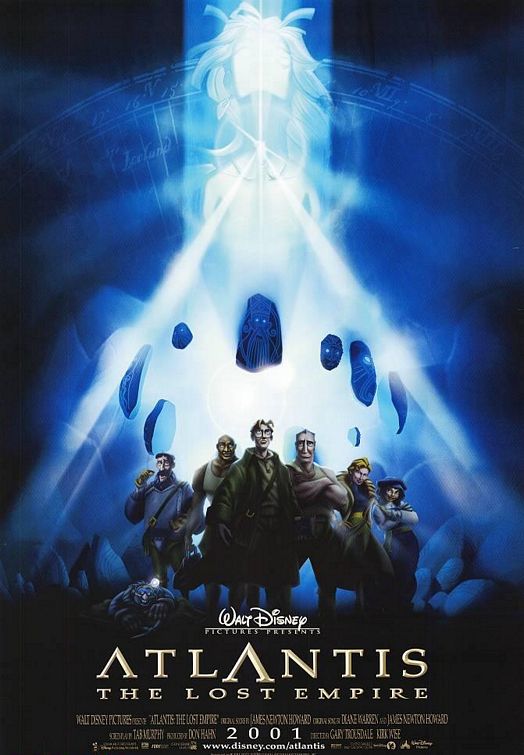 Atlantis did okay (still lost money, but not a flop). It had good Disney marketing muscle, and it also pushed the love angle and characters well. It did well enough for them to make a direct-to-video sequel. The 3D-animated Teenage Mutant Ninja Turtles did okay and actually made money, but it did even worse than Atlantis (it was made with a low budget purposefully so that it could still turn a profit).




And then Emperor's New Groove is another example. It's not an action animation, but it still lost money and wasn't a hit for Disney (it did about as well as Atlantis). It's an example of a straight comedy. Why would moms want to see an animated comedy that doesn't interest them with emotion (like the Pixar films) or romance (like Aladdin, Little Mermaid, and others)? The answer is that they don't. Other 3D films to suffer from this were Antz (did well, but it was not a hit), Jimmy Neutron (also did well and nominated for best animated film, but it was not a hit), Doogal, Barnyard, and Cats Don't Dance (same director as Emperor's New Groove). And Wallace and Grommit was cute and won the Academy Award for animated film, but it was strange and not as well targeted toward women as Chicken Run was (Chicken Run was basically a romance, starring Mel Gibson... boom).




However, Pixar has the idea right. They can do any topic they want, including toys, monsters, bugs, super heroes, rats, cars, and robots. These topics don't sound like they'd appeal to women, but Pixar makes sure the heart of the stories do.

All those movies are about things that appeal to boys... but all the stories are written for mommies. Have you seen Up? Every woman was fighting tears within the first 10 minutes (when the wife dies). The wife also dies at the beginning of Finding Nemo. Those were two of Pixar's top 3 films (boom).

Incredibles is a movie about family, about trust (adultery, suspicion) between a husband and wife, and about love between each member of the family (husband and wife, siblings, father daughter, father son, mother daughter, and mother son)... it's all in there. It sounds like an emotional drama if you were to only look at the relationships covered. They even deal with Violet's fear/crushes with boys. Wow.

The Incredibles was a movie for women... However, it also had action and humor, and it was about super heroes. So it was a movie for men and boys as well.

That's the genious of Pixar.

Other films have also achieved similar success with the buddy comedies and relationship comedies (Shrek, Madagascar, Kung Fu Panda, Despicable Me, and Ice Age). Same thing. The topic appeals to kids (animals in Madagascar), the humor to men (Ben Stiller and Chris Rock), and the relationships to mommies. Shrek was basically Beauty and the Beast in reverse (the message to women was that the inside matters more than the outside), Despicable Me was about a single father adopting children (did you miss that? it's super sappy) and a bunch of cute minions to sell to children, and Ice Age was about returning a lost child (incredibly emotional to mothers). All those films were made with mommies in mind.

The studios try to reach all the audiences, but the most important audience members are the kids and moms.

Is this pandering to moms? No. No more than pandering to kids or men. It's all marketing and business. Studios and shareholders want to make money, and if these films didn't make as much money, thousands would be out of jobs. It's a business, like buying milk at a grocery store.

I'm not going to condemn someone for selling their product in a way that makes the most money. Are you?

Read more here:
http://theanimationempire.blogspot.com/2008/04/question-why-do-some-animated-movies.html

- TAE