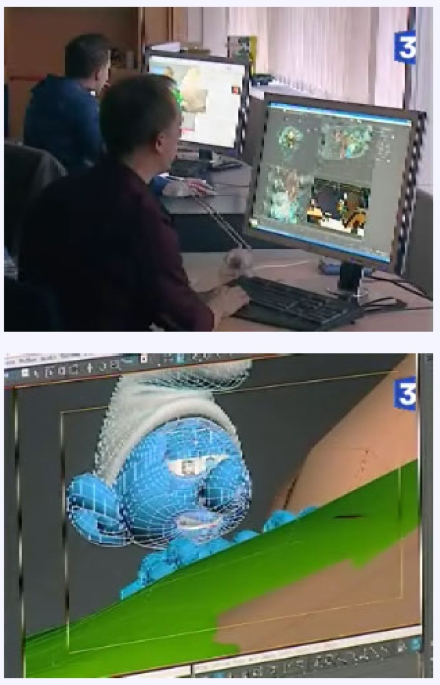 Sofia Vergara ("Modern Family") has landed a pair of film roles, beginning with The Smurfs in which she will play one of the live-action roles as Odile, a powerful executive at a high-end French cosmetics company who is the boss of the live-action character played by Neil Patrick Harris. The second film is a voice role in Happy Feet 2, which George Miller is already working on down under. Vergara joins a voice cast already made up of Brad Pitt, Robin Williams, Elijah Wood and Hank Azaria.

From:
http://www.ropeofsilicon.com/article/hanks-casts-crowne-vergara-joins-smurfs-and-ronan-moves-to-palos-verdes

===========

So this is interesting because it looks like Smurfs is mixing live action with 3D, a successful formula for Happy Feet (although it was mostly 3D), Scooby Doo, Alvin and the Chipmunks, Flinstones, Casper, and Garfield (although barely successful for Garfield). Interestingly, Spielberg was behind Flinstones and Casper, but he seems to have given up on the cartoon revitalizations.

Enjoy!