By Alex Popp


The debut album from "J-Mac"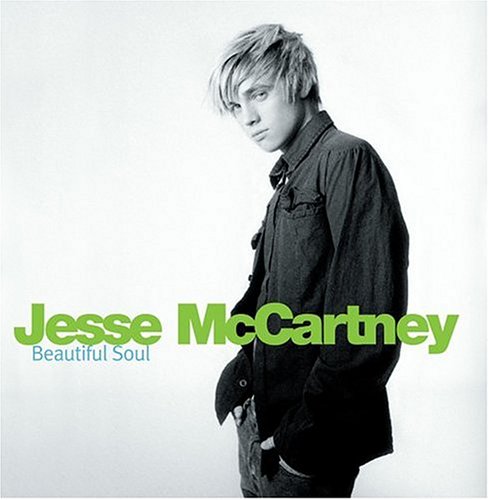 CONTENTS/DESCRIPTION

With a fast-paced beat (he was on a caffeine buzz when he wrote it), "She's No You" was written for a girlfriend who had a tendency of being jealous of supermodels on TV and other girls on music videos. Jesse lets her know that she's more than beautiful to him and no "picture on a magazine" could steal away his love for her.

The title track has similar meaning. "I don't want another pretty face/I don't want just anyone to hold/I don't want my love to go to waste/I want you and your beautiful soul." It's, like, the best song ever written!

"Get Your Shine On": A Michael Jackson style party song that invites everyone to show what moves they've got.

After a break-up, rather than responding with anger, McCartney tells her "Take Your Sweet Time", assuring her "I will never stand in your way/Wherever your heart may lead you, I will love you the same." He speaks with such a soft heart that I wouldn't be surprised if the girl didn't hesitate to come back to him.

"Without U" is probably the worst song on the CD. It simply says "I don't want to be without u/dream without u/walk without u/talk without u". It goes on. There's also a mildly suggestive line at the beginning: "I like when you whisper softly/Things only I should hear that lead me on." But then there's...

"Why Don't You Kiss Her?"-A beautiful song. With slow, quiet guitar music, McCartney lies in bed, thinking of his best friend. He can't help but think about when the time is to express his feelings toward her, "Cause she'll never know/if you never show/the way you feel inside".

In "That Was Then" he assures someone that he has changed and promises to work harder at his relationship if he could be given a second chance.

He offers a girl to "Come To Me" after she had her heart badly broken by her last boyfriend.

"What's Your Name?": The only other song I don't care for on the album. He sees a girl with all her friends here and there, dying to ask her those three words, because he's convinced that "I'm the one you need."

In "Because You Live," something tragic happens and he is "Staring out at the rain with a heavy heart". But just the thought of her being alive is enough to heal him.

"Why Is Love So Hard To Find?": The third "question title" on the CD. Love is vital to everyone and "we can't go on without it", right? But he's seen that there's tension in his house that's gone on for too long. How can we possibly go on when love is that hard to find? This song has related to me, lately.

We all make mistakes sometimes. But he assures a loved one that all "The Stupid Things" he does have no reflection on her.

RESPONSE/RATING

With lyrics that are easy to understand and a remarkable voice, Jesse McCartney has a lot of songs for both guys and girls. Of course, back in his days, about 95% of his fans were female and he was the talk of the town; Justin Bieber has taken that place (yet another reason why he stinks). I'm not afraid to say I'm a fan and I love this album. "Beautiful Soul" and "Why Don't You Kiss Her?" are the top two highlights of it.

91/100

Review by Alex Popp for The Animation Empire blog.